Internet censorship is bad – especially when it is abused to censor media reports about potentially corrupt government officials. Luckily a lot of incompetent people try to implement censorship via DNS.
Censorship via DNS is a method which is pretty easy to bypass and some people have responded to this this: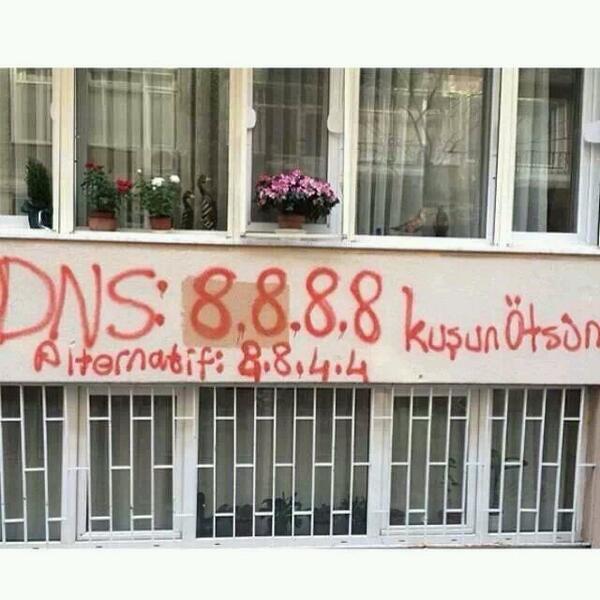 http://mashable.com/2014/03/21/twitter-ban-turkey-graffiti/?utm_medium=feed&utm_source=rss
And no, I will not go into detail here on how to do it right – for obvious reasons….